Shed Buying Guide
Small - Under 80 sq. ft.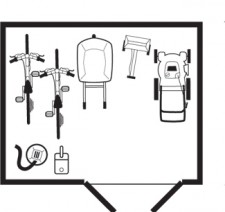 Ideal for:
Push Mowers
Lawn and garden tools
Bikes
Great for small yards
Medium - 96-120 sq. ft.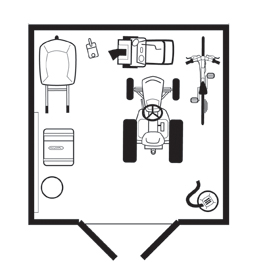 Ideal for:
Lawn tractors
Wheelbarrows
Snow blowers
Bulky equipment
Large - 144-244 sq. ft.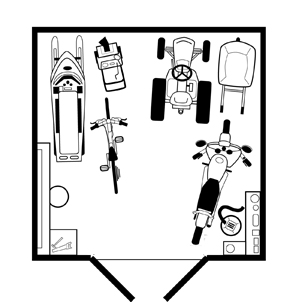 Ideal for:
Motorcycles
Snowmobiles
Recreational vehicles
Oversized equipment
Also makes a great hobby/craft area
Looking for an oversized storage solution? We can help with that too! Check out our entire selection of sheds.